Bloco Vomit can please many an audience: punk; cabaret; samba; small, local festivals; large festivals; in Amsterdam; Roskilde, Denmark; Portugal and Spain; Republic of Ireland; and Brazil.
They have also been know to play at 40th and 50th birthday parties and weddings.
Click here for details of forthcoming gigs.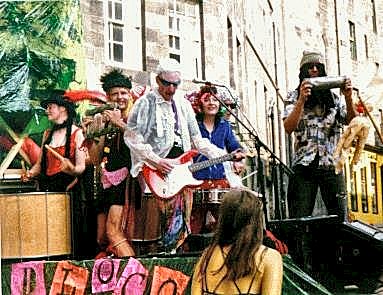 Festival Cavalcade, Edinburgh, 1998.